The ZORA package contains programs for robotic manipulation, like a simulator with a GUI and a console application to be run on the real robot.
This program is being written by Juergen Sturm during his PhD research at the Autonomous intelligent Systems Lab at the Freiburg University. For more information, visit http://www.informatik.uni-freiburg.de/~sturm or write an email to sturm@informatik.uni-freiburg.de.
Zora is a B21R robot used in the Autonomous Intelligent Systems Lab at the University of Freiburg. On the top of the robot's base, it has a 6-DOF manipulator consisting of Schunk PowerCube modules.
Zora is distributed under the GPL license. To get more info about the GPL license, visit http://www.opensource.org/licenses/gpl-3.0.html. Please note that some 3rd party libraries used by program are released under different licenses.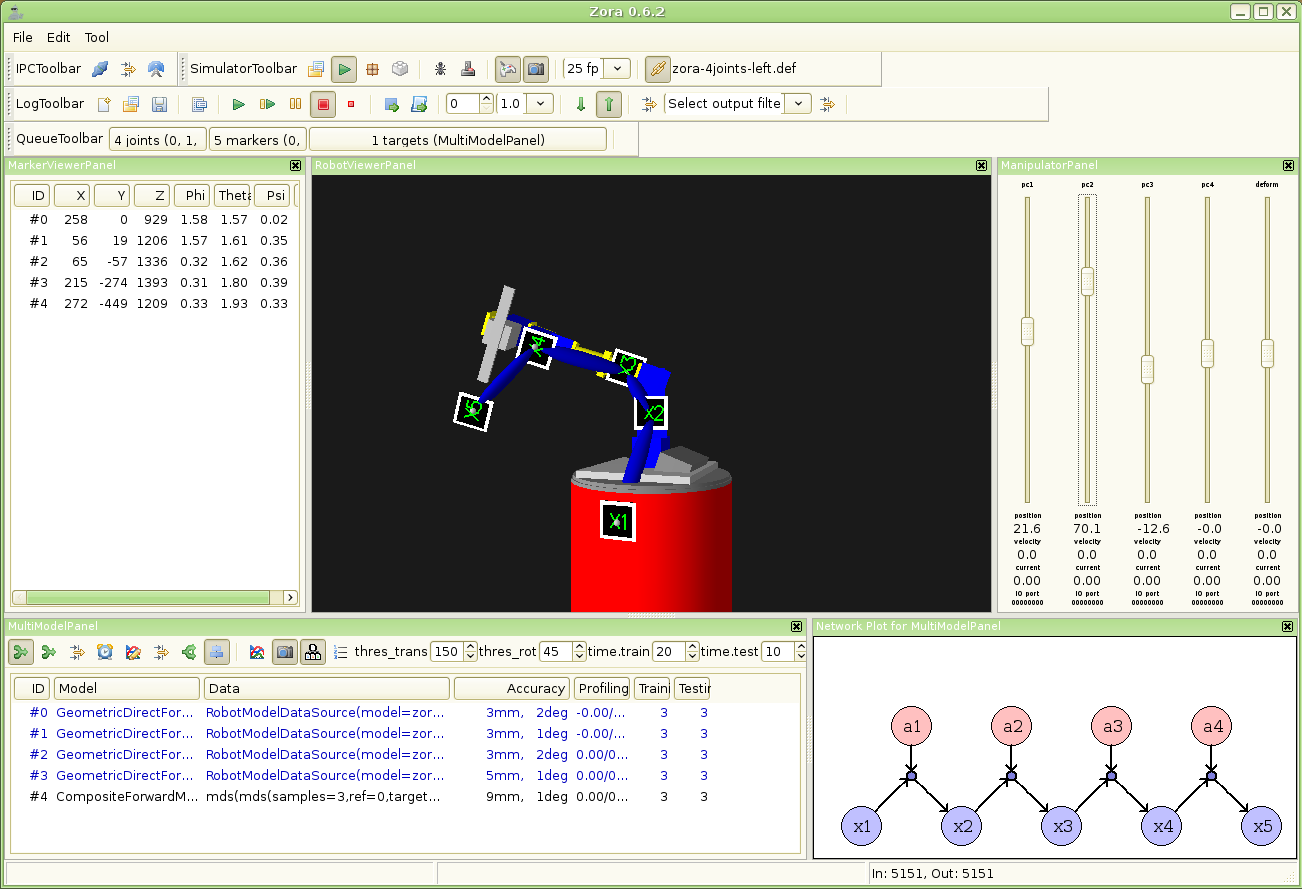 Users manual

Tutorials/Demos
last modified on 2009/10/20 17:47